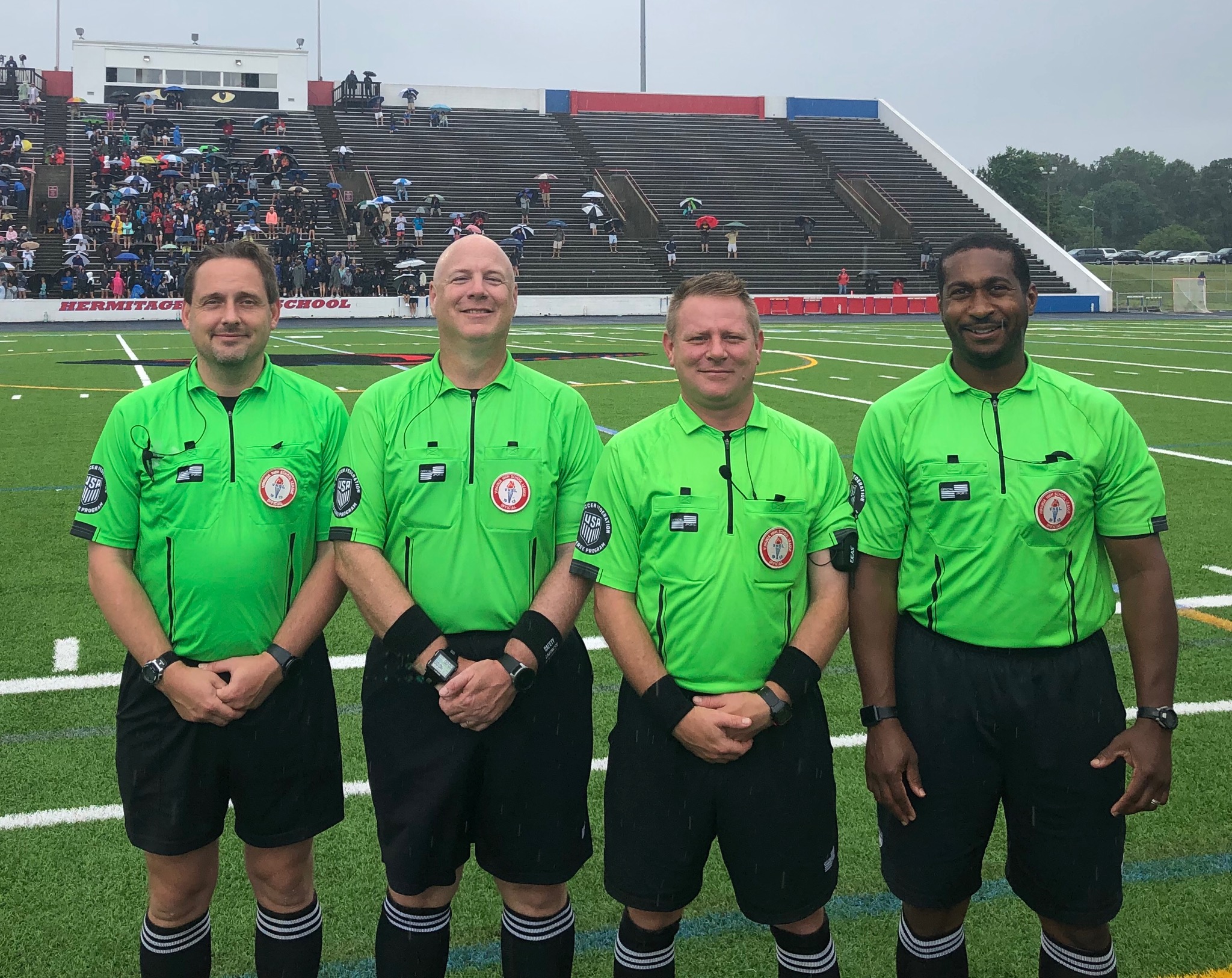 Largest group of soccer officials in Virginia.
Over 30 years CVSRA has built a reputation of excellence with both officials and clients. We offer a larger pool of officials than any other association in Virginia. We fulfill the needs of over 15,000 games annually and treating our officials as clients has allowed us one of the highest retention rates of officials in the region.
Most flexible client relationships.
CVSRA recognizes different clients have different needs and our 100% client retention is evidence of our commitment to meeting those needs. From basic needs of a youth recreation league to complex reporting requirements of schools to last minute adjustments to tournaments, we are here to deliver what is needed, when it is needed, and how it is needed.
Most competent officials in Virginia.
Our officials are our product. We work hard to ensure our officials are provided the knowledge, tools, and experiences so they progress to their greatest potential. Our shadowing, mentoring, assessment, general training, and advanced referee programs are just some of the offerings that have helped our officials reach state, national, college, and professional positions.
Board of Directors
President - Brian Smith
Vice President - Christopher Barnard
Treasurer - James Pantaleo
Secretary - Alan Manden
Director At Large - Scott Ford
Director At Large - Jeff Lobb
Director At Large - Evan Donnellan
Director At Large - Chuck Ackerman
Director At Large - Brent Mast
Scholarship Program
CVSRA is proud to offer its annually awarded scholarships that support well-deserving officials' pursuit of continued education. There are few teen occupations that offer the leadership skills required of an official accountable for the safety, fairness, and fun for the players, coaches, and spectators at every match.
The scholarship program is generously funded through contributions made as part of our client's fees. CVSRA welcomes one-time and recurring donations to support the aspirations of local officials career dreams. Your application is here.
Good luck to the 2019 scholarship applicants!
Ian Coddington, 1st RISOA President and organizer, Scholastic Official
Guy Cooter, 1st RISOA Assigner and VHSL Commissioner
Neil Turnage, Best of the best among original RISOA referees
Russell "Rusty" Fiske (awarded post-humously), long-time RISOA Board member & official
Tullius "Tully" Tupper, long-time RISOA Board member & official
Earl Yamada, long-time RISOA training officer & official
David "Dave" Lesher, longtime RISOA Board member & official
Thomas "Tom" Oxenham, RISOA incorporating attorney, long-time Board member & official
Larry Edwards, long-time RISOA Board member & official
William "Bill" Duvall, long-time RISOA training officer & official
Russell "Russ" Flammia, RISOA organizer & long-time scholastic official
Gilbert "Gil McAllister, long-time RISOA Board member, training officer & official
George Vergara, outstanding RISOA soccer official, first National USSF referee in RISOA
Kenneth "Ken" Winston, longest serving RISOA Board member, 2nd VHSL Commissioner & official
Richard Martin, long-time RISOA Board member, training officer and official
William "Bill" Rider, long-time most respected scholastic coach at Collegiate School
Elizabeth "Betsy" Townsend (post-humus), longtime female Scholastic official
Felix Sarfo-kantanka, long-time Scholastic Official & ambassador of the sport of soccer